Our Company
Farmers & Merchants is a regional property and casualty company marketing personal lines insurance coverages through independent agents in Michigan's Upper Peninsula.
Over 45 independent agencies represent our company today, providing coverage to policy holders in Upper Michigan. We can provide the insurance coverage to protect you and your property. We offer Homeowners, Renters, Mobile Homeowners, Dwelling Fire, Short-Term/Vacation Rental Properties, and Farm Fire protection.
Our History
It was not a fanciful dream – but a whole series of dreams when a group of local area citizens met in 1904 to discuss the need for, and to consider establishing a new fire insurance company in Calumet.
There were many skeptics but the dream burned in the minds of men like Peter Holmkruna, Fred Karinen, Erick Kakela, P.O. Lahti, Charles Lundburg, Gust Olson and others.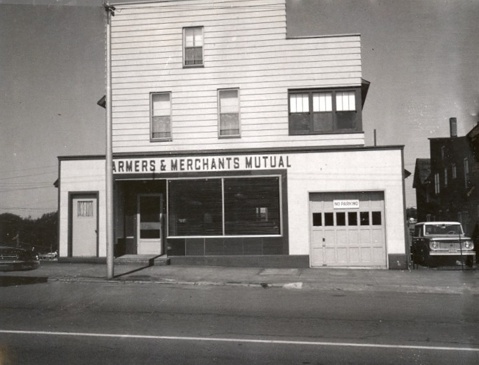 On February 27, 1904, a corporation named Farmers Mutual Fire Insurance Company of Houghton and Keweenaw Counties was organized. The company was incorporated on June 23, 1904, and commenced operations on July 1, 1904 to insure farm property and town dwelling properties. Through economic booms and depressions, wars and inflation, this enterprise now known as Farmers and Merchants Mutual Fire Insurance Company has endured and prospered.

In 1974, our operations outgrew our original office building on Pine Street in Calumet and our present headquarters was constructed at 100 Fourth Street in Calumet.

Now in our second century of business, Farmers and Merchants Mutual Fire Insurance Company continues to provide Security, Service, and Savings to our policyholders.